Human rights and other grammars of human dignity
Notwithstanding the abstract universalism of human rights – which stems from disregarding the plurality of conceptions on human dignity- it became the language of progressive politics. Not even the cleavage between principles and practice which escorts human rights discourse challenged its hegemony during the last two decades. Facing this dilemma, we believe that to be of use for a progressive and emancipatory politics, human rights must unfold its Eurocentric profile to intercultural dialogues and encompass other grammars of human dignity. Focusing on four world regions (Africa, Asia, Europe and Latin America) ALICE project will explore various conceptions of human dignity, comparing realities present across different regions and scales: local, national and regional.
Below, some contributions to expand the discussion.
Projects
Beyond Transitional Justice: on Pluralist Co-Existence 'After' Conflict; Lessons from The South
Legal Discourses Within Contact Zones. A Study of The Struggles for Women Rights and Access to Land in Mozambique and South Africa
Spicing Life, Unpacking Struggles: Food Knowledges, Food Rights and The Possibilities of Counterhegemonic Intercultural Translation
Decolonising Europe. Human Rights and Other Grammars of Human Dignity from The Perspectives of The South Inside The North
Can the Right to the City Be Emancipatory? Presences, Absences and Emergences in the Construction of the Right to the City in Brazil
Land and The Social (and Micro) Movements in Contemporary India: Diverse Trajectories, Horizontal Relations and New Patterns of Mobilization
What Counts as 'Women's Human Rights'? How Brazilian Black Women's and Feminist NGOs Mobilize International Human Rights Law
Southern Bodies in Northern Wars: Disability as Testimony of Violence
Aids and Modernity in Diffraction: Looking at an Epitome Disease from The South Within The Horizon of an 'Ecology Of Knowledges' in Health and a Subaltern Cosmopolitan Bioethics
Other contributions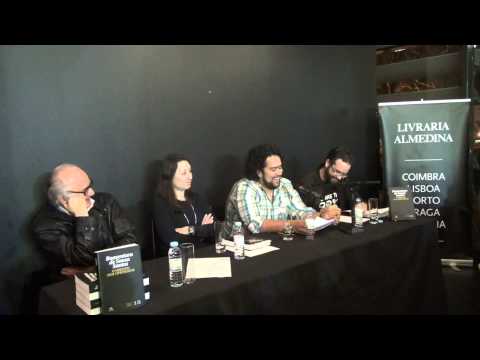 March, 6th, 2015, 7 pm, Almedina Estádio Cidade de Coimbra Bookstore The book was presented by two CES post-graduation students: Erick Morris and Patrik Mariamo. Video in Portuguese Book Trailer https://www.youtube.com/watch?v=7ZTFxLdTYrA Video in Portuguese ...